SOS Creativity Empowering Seniors' Digital Literacy
A training curricula designed to straighten EU Seniors' proficiency with IT tools and digital skills
Since March 2021, the SOS Creativity' strategic partnership – and international consortium represented by eight organisations from six Member States – is collaborating to develop new innovative solutions for the empowerment of seniors' ICT skills and proficiency with digital means as a new concrete way to support their active citizenship and socio-economic inclusion.
SOS Creativity is tailored to provide for easy-to-assess and ready-to-use capacity building material that can help targets in acquiring new knowledge and competences to browse the web safely, effectively and efficiently.
The overall outline of the training curricula looks into the following learning outcomes:
Cultural and Media Literacy which is the ability to identify and use different types of online cultural resources, creativity tools and media.
Personal data protection which will provide end-users with effective tools, guidelines, clear explanation to protect and promote the safeguarding of the personal data and rights of Data Subjects when surfing the Net, using cultural contents, from mobiles or laptop or using apps.
Economic Transactions which will provide end-users with strategies to preserve them when performing an economic transaction online and make them aware of potential risks and unclassified attacks on their computer and other digital devices.
Online security which will develop core concepts needed to assess, and protect information security systems to make late digitals aware of the potential scams of fraud they could meet on the web while using or searching for cultural resources.
Digital Identity and online reputation which will provide does and don'ts.
These five dimensions, touch base with skills gaps identified throughout implementation of an in-depth analysis carried out with the aim to consolidate the most critical areas of intervention and needs to be addressed.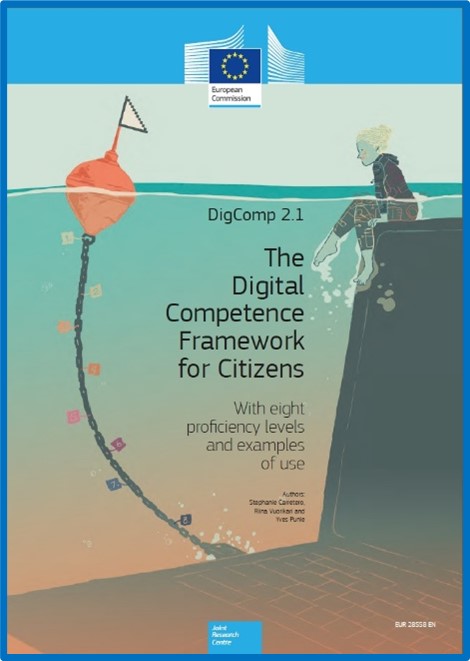 Moreover, relevant to mention is also the fact that the SOS Creativity's curricula is consist and coherent with key digital competences as identified by DigComp 2.1, the official framework developed by the Joint Research Centre of the European Commission for EU citizens' education and training on digital skills.
DigComp 2.1 lists 21 competences, distributed across five training areas of reference:
Information & Data literacy
Communication and Collaboration
Digital Content Creation
Safety
Problem Solving
SOS Creativity's curricula stems and takes inspiration from all of these five areas, but relates very closely in particular to 1, 2 and 3, as representing the very essentials for the scale and scope of the overall project.
To remain updated with our progresses, please feel free to visit the official project's website: https://www.soscreativity.eu